into the lair of the monster they're digested
When you throw away your empty drink containers, you're feeding the fill. But together, we can save these containers from landfill, and they can go on to live another life.

Don't let your container's potential go to waste.
How long do these take to break down in landfill?
Aluminium Can

200

years

Plastic Bottle

450

years

Glass Bottle

1M+

years
this can be prevented, your containers reinvented
Every container contains more than just what you drink. They contain the potential to live on again and again.
You contain potential, too. The potential to guarantee your containers won't go to landfill... and even to donate your refund.
What'll a bottle be?
Your containers can be reinvented. In fact, 83% of all 10c containers returned are made into new, everyday products. Find out more about your container's potential here.
brought to a standstill forever in landfill
It's easy enough to throw your containers away. Especially when you're out and about, or everyone else is just throwing theirs in the bin. That's why we're asking you to be the change.

So your 10c drink containers aren't swallowed up by the monster.
when containers are tossed...
what is lost?
Feed the Fill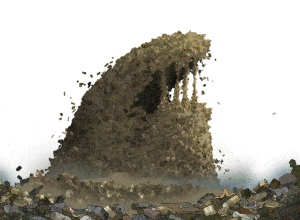 ?
Be the change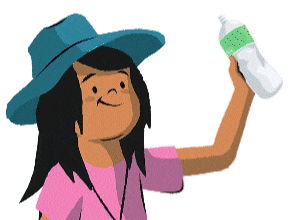 a change for containers
over
1.4 billion
containers redeemed
I'm a
Container Saver
collect and protect your expended containers
And get others doing it too, by sharing with...
...your folks and your friends and your school and your neighbours.
Find Refund Point